RapidSOS is partnering with Solacom to provide public safety agencies using Solacom with accurate location and additional data from the RapidSOS NG911 Clearinghouse.
Read on for:
---
The NG911 Clearinghouse
The NG911 Clearinghouse is a NENA i3 compliant Location Information Server (LIS) and Additional Data Repository (ADR) that is accessible to authorized PSAPs through integrations into all major call-taking equipment, mapping software & CAD products.
Through the NG911 Clearinghouse, PSAPs can securely access device-based location information from enabled smartphones without the need for the caller to use an app, resulting in faster and more accurate location than Phase 2 information currently available. You can read more about the NG911 Clearinghouse here.



Solacom NG911 Clearinghouse Integration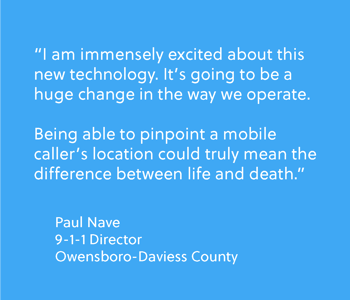 The RapidSOS NG911 Clearinghouse directly integrates into the Solacom Guardian 9-1-1 Call Handling software, with no change to existing PSAP workflows.
Whenever a wireless call is received, RapidSOS-enabled Solacom software will automatically query the Clearinghouse for supplemental location and additional data. The Clearinghouse will return the latest available known location from enabled smartphones. Accurate wireless caller location appears in the Solacom dashboard as supplemental data to the ALI location. Data from the NG911 Clearinghouse is available in Guardian versions 17.1 and higher.
You can read about the PSAP deployment with Owensboro-Daviess County 9-1-1 in Kentucky here.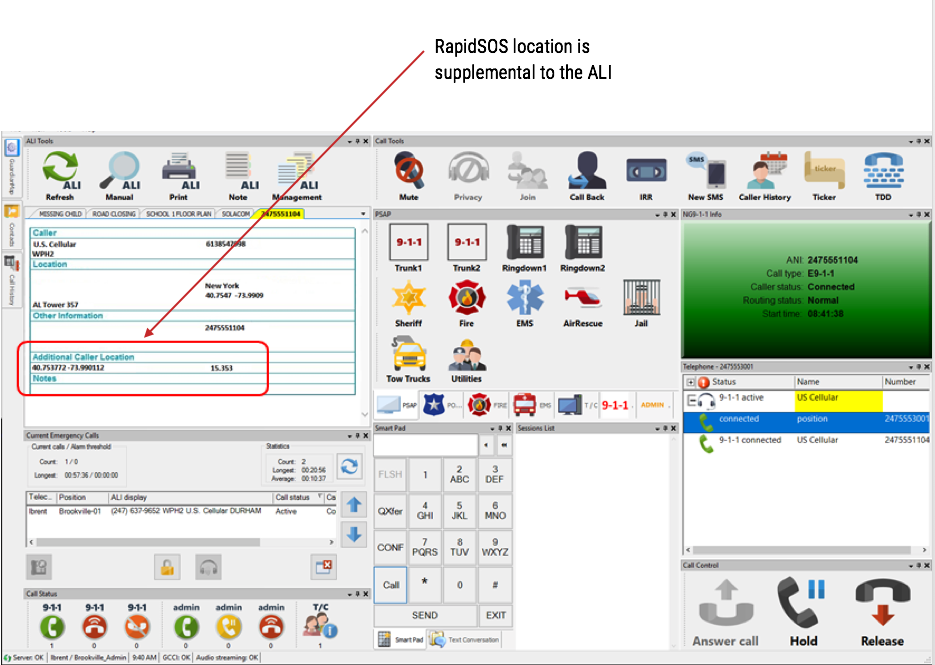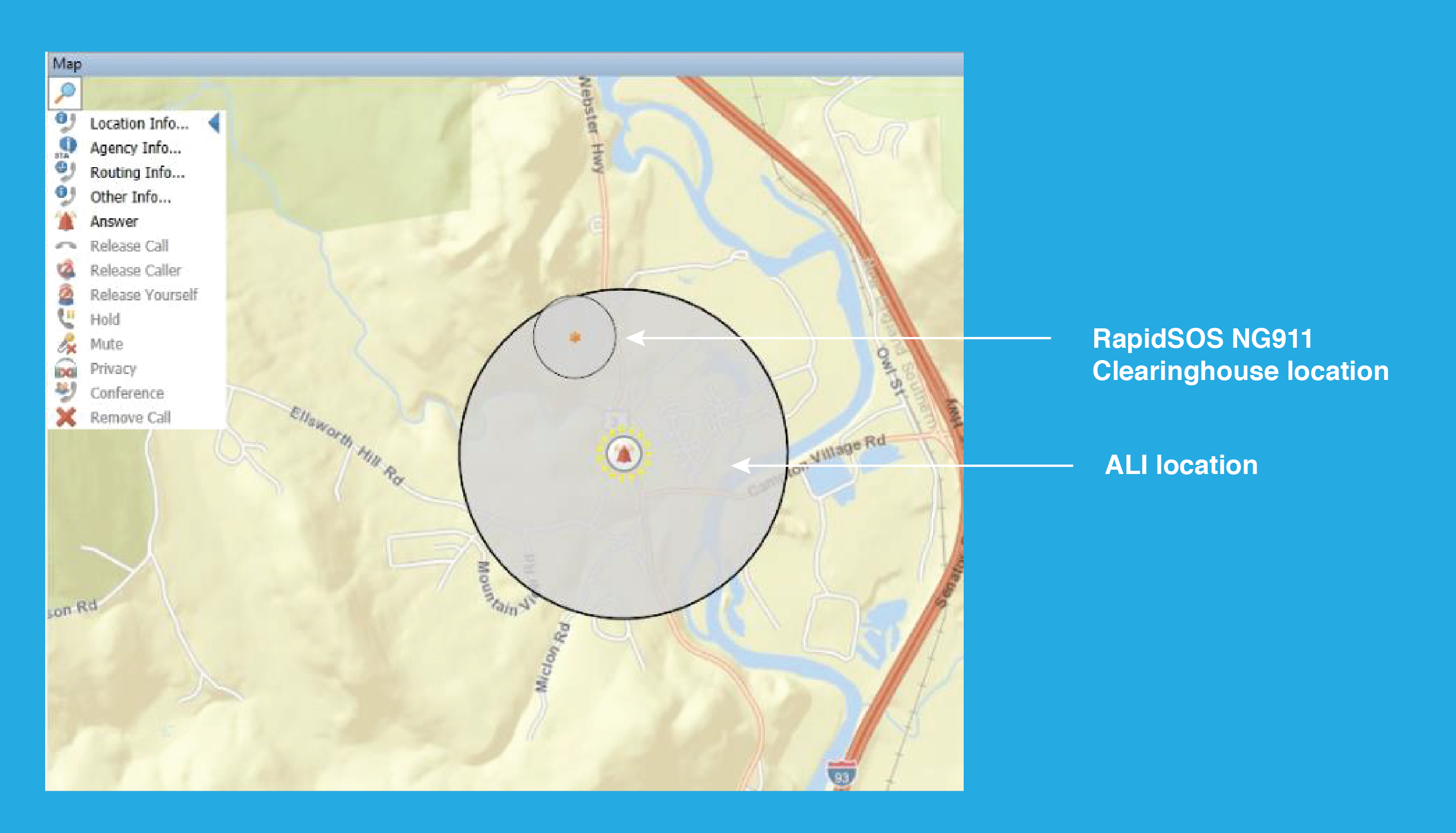 Follow these 3 quick steps to receive the NG911 Clearinghouse integration in your Solacom Guardian 9-1-1 Call Handling software!
Fill out the credential request form

here

Your Solacom representative will be in touch to upgrade your software

Solacom will activate the integration