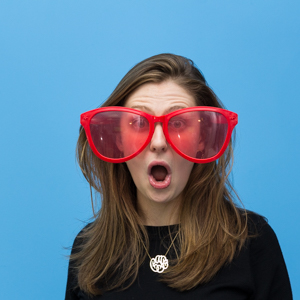 Wondering what it's like to be on the Operations team of a rapidly growing start-up? Charlotte Turovsky shares why she wanted to work at RapidSOS, her passion for healthcare, and what she looks for when hiring new employees in this month's team member spotlight!
Q: Why did you want to work at RapidSOS?
A: I've always been interested in healthcare and am very passionate about healthcare improvements that help reduce costs of care and help improve quality of life. I used to think I would be a doctor, but realized my strengths were more in the business world, so I went into healthcare consulting and learned the ins and outs of hospital systems. Even though I enjoyed my work, I realized that change happened really slowly at the company I worked for and with the wonderful, but old-fashioned organizations that hospitals are. So the opportunity to be at a start-up was really intriguing to me and I was really hoping that I could effect change in a way that could more quickly impact people's lives.